Governor's Office of Disability Affairs Conference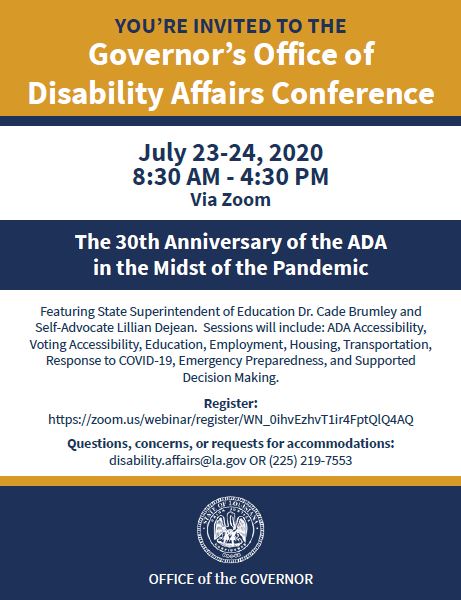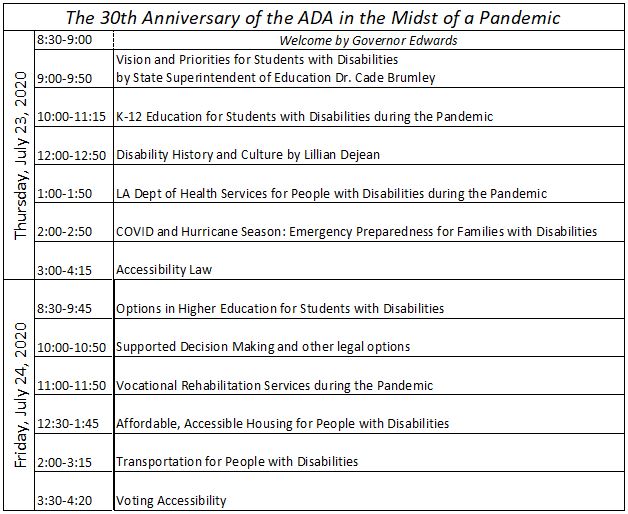 The Governor's Office of Disability Affairs (GODA) will host its annual conference on July 23rd and 24th. The theme for the 2020 GODA Conference is "The 30th Anniversary of the ADA in the Midst of a Pandemic." Due to social distancing measures, this year's conference will be held virtually via Zoom.
This year's conference will span two days, and will feature breakout sessions pertaining to accessibility, education, employment, healthcare, voting, housing, emergency preparedness, response to COVID-19, transportation, supported decision making, and other matters important to the disability community.
The schedule of the 2020 GODA Conference is provided above for your convenience